NRGkick® from DiniTech, the smallest mobile charging station in the world.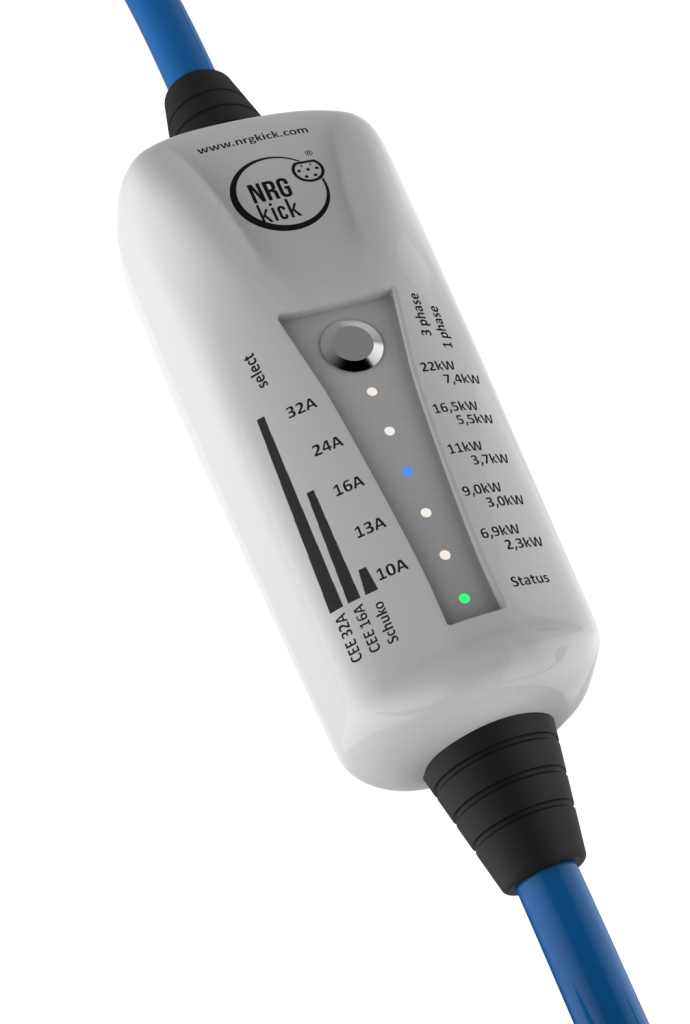 In close cooperation with the customer, a housing has been developed that meets all the optical and a wide range of technical requirements. Challenging part integration conditions, high mechanical load strength, tightness requirements and electrical safety were the main development focuses.
Further information at http://www.nrgkick.com
---
Lightweight designed service platforms in the pharmaceutical industry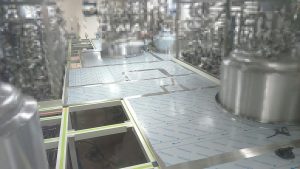 The customer is a leading international pharmaceutical company. The lightweight platforms are built into clean rooms, where generally welded stainless steel platforms made of 1.4301 are used. For this purpose, platforms of composite material have been designed and built, which have met the static requirements, the high clean room requirements and where a weight reduction by two thirds have been achieved. Consequently, the maximum production capacity has been maximized despite the limited statics of the existing building.
Further information at https://www.hintsteiner-group.com
---
Welded steel platform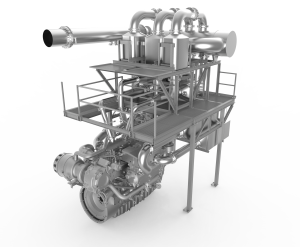 The customer is a supplier of the automotive industry. At record speed the steel platform was simulated and elaborately designed in a way, which made the set-up at the customer as easy and time-saving as possible.
---
goFit Soft-Balance® mat of goFit Gesundheit GmbH

In close collaboration with the customer, the first challenge in the implementation of this product was the geometrical aspect. The functionality, the design and its manufacturability had to be reconciled.
In addition, it was necessary to make careful material selection with regard to optimum hardness, medical compatibility, ease of maintenance, longevity and manufacturing costs.
The company goFit Gesundheit GmbH holds patents on this topic and other products, where Fiberdraft was able to support.
Further information at http://www.gofit-gesundheit.com
---
Fiberdraft battery module and battery pack for electric drive systems
Fiberdraft is working on a revolutionary battery module concept, which will greatly simplify the electric drive and which will also enable new applications. To be continued …
---